2020 Missionary Book
Presentation of the Missionary book of the year 2020 "HOPE BEYOND TOMORROW" by Pastor Obaya in the presence of the delegates who came for the 2019 Year End Meeting of the Division (WAD).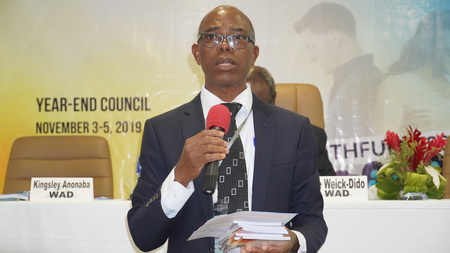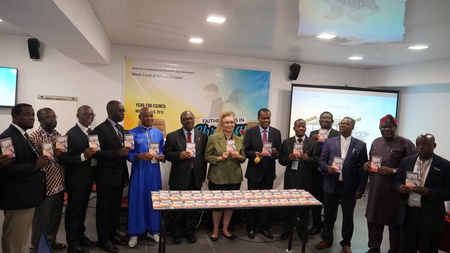 ---
Adventist Family Ministries Celebration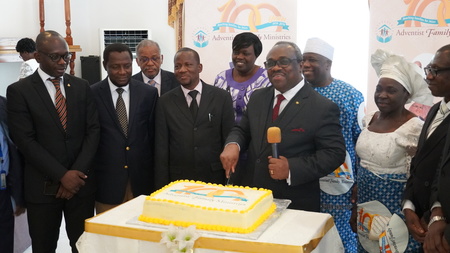 The West-Central Africa Division celebrates on October 30, 2019, the Adventist Family Ministry Centenary.
This ceremony took place in the presence of WAD Administrators, head of departments and all leaders from the Unions and Institutions.
After a brief presentation by Pastor Bindas, Director of the Family Ministries Department and Vice-President of WAD on the Adventist Family and its responsibilities, Pastor Elie Weick, President of the Division, offered a special prayer on behalf of families.
---
HELP US GET 1 MILLION SIGNATURES
---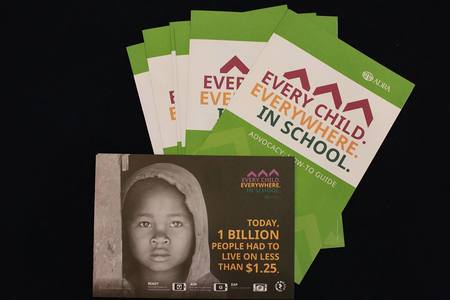 A child who is out of school is more vulnerable to human traffickers and recruitment by militias, and at increased risk of early marriage, teen pregnancy, and child labor. The call for every child, everywhere, to be in school is a recognition of the value and potential of each individual child. All children are children of God—precious in His sight—and deserve the opportunity to live a life of dignity and purpose, free from exploitation and the shackles of poverty.
The power of educating every child is profound. If all girls completed secondary education, there would be 49% fewer child deaths, 64% fewer early marriages, and 59% fewer young pregnancies, and they would earn up to 45% more than a woman with no education. Armed with an appreciation of the importance of education and the means to support her children through school, the cycle of poverty could be broken and all future generations could benefit from that education of just one girl. Please here is the link: https://inschool.adra.org/petition/
Sign the petition
After you've signed the petition, please like and share it on Facebook and Twitter.
Warm regards,