Adventist Communication Training in Ghana, Kumasi, at Christian Village.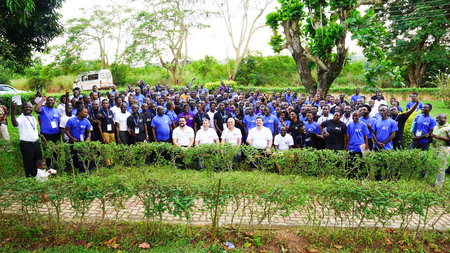 [Photo - Gustave B.: Family Photo]

The Communication Department of the General Conference led by Pastor Williams Costa, Jr. visited the Northern Ghana Union Mission for a training with the theme, Adventist Communication Training. This training brought together more than 300 participants from the Union including Pastor Koch Irineo, the Division communication director.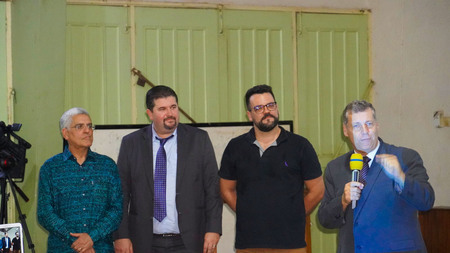 [Photo - Ouattara H.: Left - Right - Ps. Williams Costa; Sam Neves; Arnaldo Oliveira; Ps. Irineo Koch]
This training session took place at Christian village in Kumasi, Ghana from, November 11th to 13th, 2019. During this meeting, many topics were developed and oriented the participants towards the awareness of the mission the Lord entrusted them. Several facilitators instructed the delegates on the methods of communication that will allow them to be good leaders and especially to take an active part in the process of spreading the Good News of the kingdom of Heaven.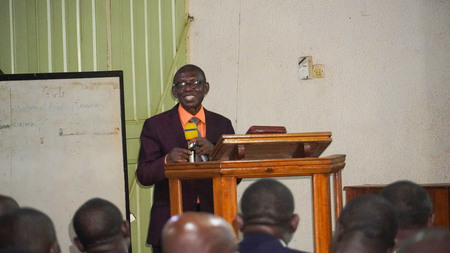 [Photo - Ouattara H.: Pastor Emmanuel Manu]
For Pastor Manu, Treasurer of the Division, such meetings should be multiplied in our Division territory to enable our communicators to be well equipped to participate in the advancement of the work of God. He also insisted that as communicator, one must know what to communicate, when and how you do it without ignoring the circumstances. To communicate, you need two parts, the messenger and the one who receives the message. In the Christian context, this message must be clear, precise, and faithfully transmitted.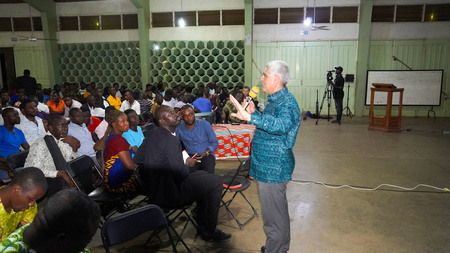 [Photo - Ouattara H.: Pastor Costa Williams]
According to Pastor Williams Costa, the General Conference Communication Director, this training was a great privilege for us all, both the trainers and the trainees. All came to learn and share the information received. "The participants must understand the purpose of this meeting, the role it plays in the life of a communication director within a church, understand the different fields of communication to better serve their churches and support the mission of the church. To achieve all this, one must be trained."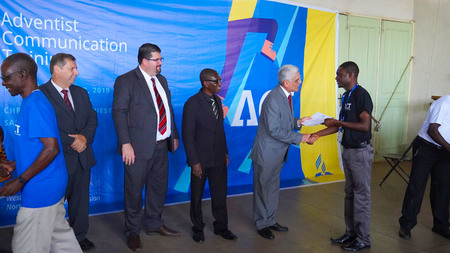 [Photo - Gustave B.: Participants receiving their Training Certificate]
In addition to the delegates who came for this gathering, were also present, Pastor Emmanuel Manu, Pastor Koch Irineo, respectively Division Treasurer and Director of Communication, Dr. Kwame B. kwanin, President of the Northern Ghana Union Mission, and his close collaborators, Pastor Williams Costa, GC Communication Director, Pastor Sam Neves, GC Communication Associate Director and Elder Arnaldo Oliveira ACT Project Manager.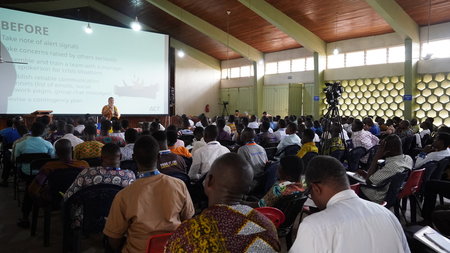 [Photo - Ouattara H.: Participants]



[Photo - Ouattara H.: Participants]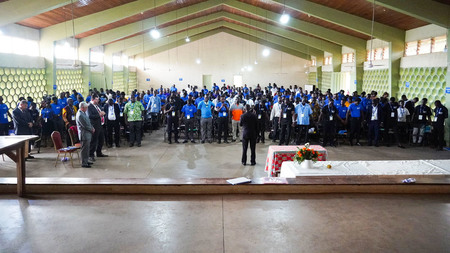 [Photo - Gustave B.: Closing prayer with Ps. Emmanuel Manu]

WAD Editor