Adventist Family Ministries Celebration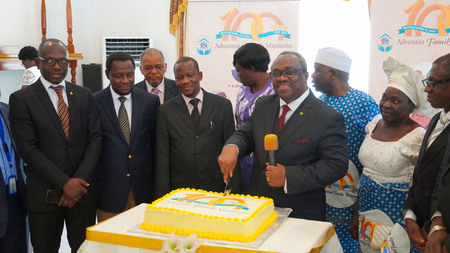 [Photo: Pastor Elie Weick-Dido Cuts the cake]

The West-Central Africa Division celebrates on October 30, 2019, the Adventist Family Ministry Centenary.
This ceremony took place in the presence of WAD Administrators, head of departments and all leaders from the Unions and Institutions.
After a brief presentation by Pastor Bindas, Director of the Family Ministries Department and Vice-President of WAD on the Adventist Family and its responsibilities, Pastor Elie Weick, President of the Division, offered a special prayer on behalf of families.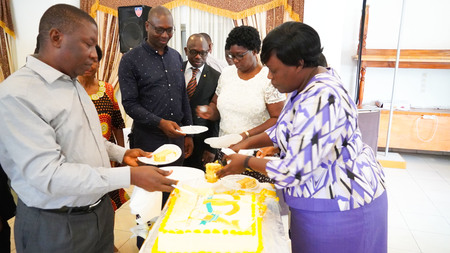 WAD Editor