WAD - CAMP MEETING: : Connection with God and Ordination in the Menu.
WAD - CAMP MEETING: : Connection with God and Ordination in the Menu.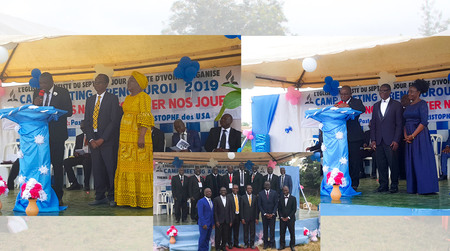 [Photo: Pastors]
More than 3000 people gathered for intensive prayer and fellowship in Aengourou, close to Abidjan. Six pastors were ordained during the closing service on Saturday August 17, 2019. Among them Elder Emmanuel Manu and Dr Nda'a from WAD office.
Many places in West Central Africa Division (WAD) organize their "camp-meetings" in August. Church members, Groups, Conferences, Union and Division Leaders come together as participants. thousands of people would leave their house to experience fellowship and brotherly love for 2 or more days. It is an opportunity to connect with God and improve the spiritual life through prayer and worship.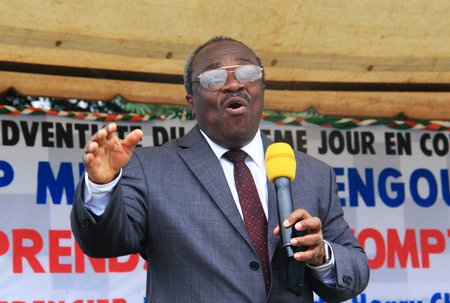 [Photo: Pastor Elie Weick-Dido]
According to Pr. Elie Weick Dido, the WAD President "The importance of camp-meetings is to gain in personal spirituality, in unity and to focus on the common goal of the Church that is Mission".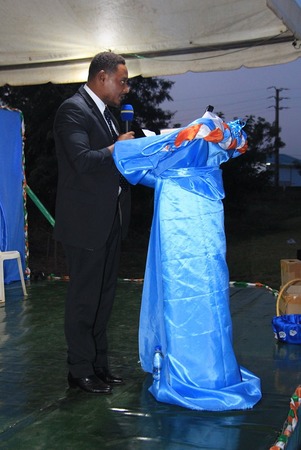 [Photo: Pastor Placide Henry Christophe]
In Côte d'ivoire, the Camp meeting took place in Aengourou. It was held from August 12 to 17. The guest speaker who came from USA, Pastor Placide Henry Christophe preached in good French on Psalms 90:12 urging the assembly to learn how to wisely number their days.
The daily program started at 5:15 with prayer. Wednesday as a day of fasting and prayer "was an inspiration" according to Pr. Da Silva. On Thursday the participants went to the downtown to distributed more than one thousand books and magazines, missionary literature.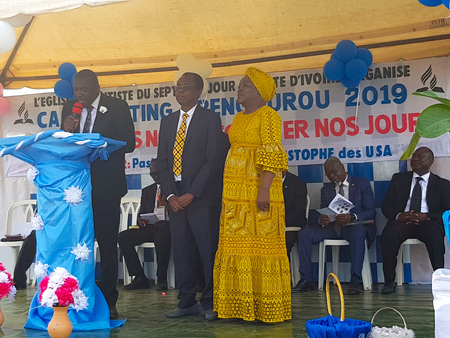 [Photo: Pastor Nda'a André and wife]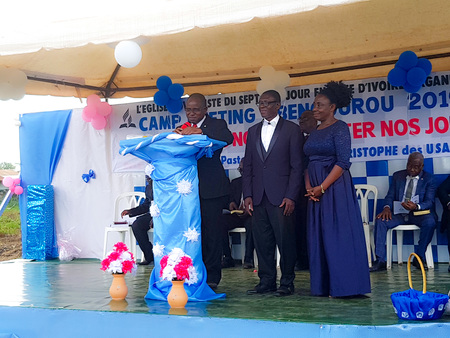 [Photo: Pastor Emmanuel Stephen Duah Manu]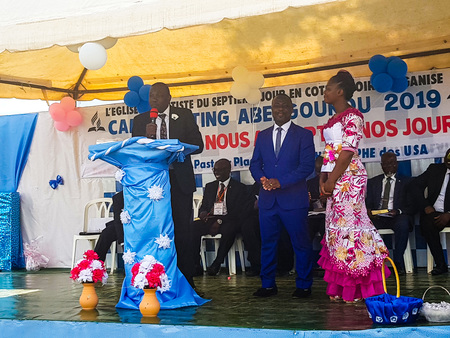 [Photo: Pastor Grah Kra Michel]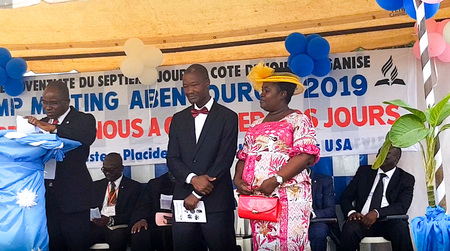 [Photo: Pastor Konan Kouadio Lazare]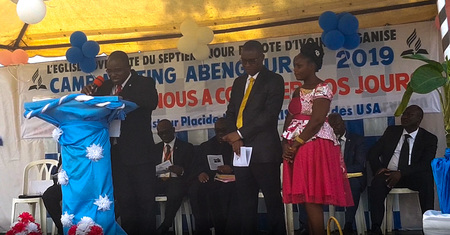 [Photo: Pastor Bridji Jean Louis]



[Photo: Pastor Tohouenou Cades]

The last day, around 3.OOO participants worshipped during the Sabbath. In the afternoon, they witnessed the ordination of 6 Pastors from the Côte d'Ivoire Conference, including Pastor Emmanuel Manu, WAD Treasurer and Dr. Ndaa, WAD Health Ministries Director. They are now ordained ministers to fully serve God.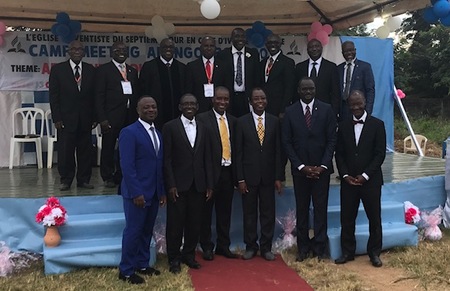 [Photo: Family photo]
 
WAD Editor