ADRA: NEW PERSPECTIVE AND STRATEGY OF OPERATION.

[Photo - Gustave B.: Workshop]

The West-Central Africa Division hosted the ADRA-Africa Committee on 13 March 2019 in Abidjan, Côte d'Ivoire. Indeed, this is the first time in history that the ADRA-Africa Executive Committee is holding outside of Kenya.
Following the ADRA Annual Council, which took place in Jordan from 18 to 22 February 2019, a new committee called "ADRA Division Management Committee" was set up. This committee will have the responsibility of monitoring all ADRA operations in all the Division offices and ensure compliance.
The West-Central Africa Division, with the presence of Mr. Jonathan, President of ADRA International and the members of the Executive Committee of ADRA-Africa, officially launched the project "Every Child Everywhere in School". The objective of the Division is to mobilize a million signatures for this petition whose purpose is to allow every child to have access to school regardless of where his or she lives.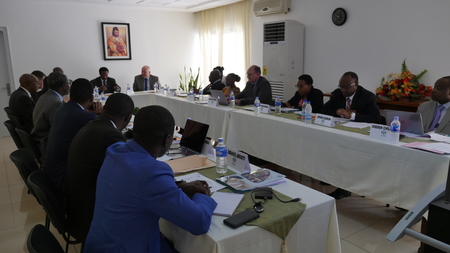 [Photo - Gustave B.]

The Division also plans and implements several campaigns and strategies to support ADRA International's noble and beneficial initiative for the education of disadvantaged children.
ADRA