HOPE CHANNEL TRAINS COMMUNICATORS IN FEILD VIDEO AND NEWS REPORTING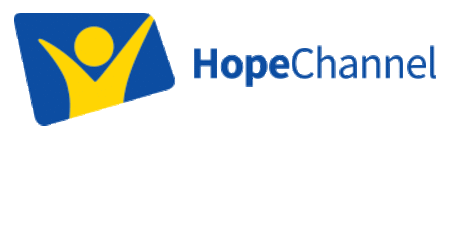 The West-Central Africa Division of the Seventh-day Adventist Church (WAD) in partnership with Hope Channel International has organized a one-week training Field Video workshop for Directors and staff of the Communication Department in Accra.
The training took place from Monday, the 8th of October to Friday, the 12th of October, 2018 at the Women's Center of the Valley View University at Oyibi, was facilitated by Hope Channel USA Director for International Development, Elder Joe Sloan.
The seven-day intensive workshop was aimed at building staff capacity in news and video production, and to help the communication department produce annual reports for their Unions. Specifically in the case of Ghana, it was to help train staff produce programmes for Hope Channel Ghana.
Twenty-five participants comprising directors, IT personnel and other church workers working with Northern Ghana Union Mission and Southern Ghana Union Conference communication department were in attendance. Other participants included three non-ministerial conference workers working in the communication department from the Sahel Union Mission in Togo.
The participants were equipped with both the journalistic and technical skills in video news reporting, and are expected to begin filing at least one story from their fields every quarter for broadcast on Hope TV Ghana. This include news stories and reports of life-changing events which has led people to Christ through the preaching of the gospel of Jesus Christ.
The facilitator for the training workshop Elder Joe Sloan Jnr, Director for International Development of Hope Channel International urged the communicators to emulate the example of Jesus who communicated the message in simple, direct, honest manner to his listeners. He emphasized that only Jesus' methods will produce success. Elder Sloan called on participants to adopt the Saviour's techniques to give their audiences complete and balanced reportage.
Participants completed a SWOT Analysis to identify gaps and opportunities to effective church communication as a first step. This was followed by lessons in journalism, copyright, photography and video. Practical guides for producing news reports, documentaries, and short changed-life stories as well as information on sources of free editing software were also shared.
Pr. Irineo Koch, Communication Director of the West-Africa Division of the Seventh-Day Adventist Church challenged staff to be professional in every aspect of their work, making sure to cultivate the habit of sharing the good news through their work.
Participants were happy to learn more about the power of the camera to tell the story of humanity in the context of love and sympathy and to try their hands on taking pictures, videos, and editing.
"I think I have been given the basic skills to produce simple report formats for my organization, and that makes me feel empowered and inspired," said Samuel Allotey.
Participants visited the offices of Hope TV Ghana located on the premise of the Southern Ghana Union Conference at Osu.
Nana Agyeman-Prempeh/Solace Asafo